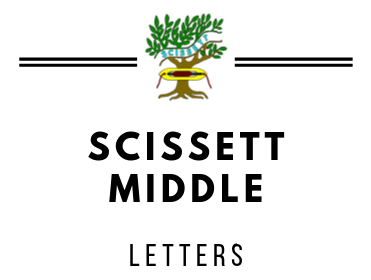 30 September 2022
Dear Parents/Carer,
We would like to share with you an exciting student leadership opportunity that is coming up at school. This week, students will be given information about the Student Council and what they can do in order to become a part of a large team who will help drive the student voice at Scissett Middle School.
We would like you to encourage your children to apply for a position on this team. Student Council members will represent their form class in council meetings where they will be able to discuss and contribute to a variety of issues that are relevant to their school life. Examples include meeting with the new school catering company in order to consult on the new lunch menu, making decisions about charities we support, and the fund raising events that we can do in order to support these charities. The Student Council of 2021-2022 have driven some exciting changes at Scissett Middle School that have resulted in us being successful in our application for the Eco-Schools Green Flag award, and we will be looking at improving our sustainability as a key focus in the coming year.
Attached to this email are the job description and letter of application. We would love to see many students apply as there is truly a great wealth of enthusiasm and positivity amongst our students. It is time to utilise this voice in order to drive Scissett Middle School forward.
Please can students have the application form returned to school by 7th October. Make sure that your responses fully cover the success criteria. Remember it is quality over quantity.
This needs to be printed off and placed in the application box in Room 11. If you do not have access to a printer, there are some blank copies available in Room 11.
Good luck.
Mrs Wilson and Mrs Degnan
Student Council