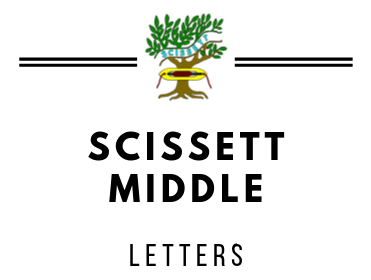 8 October 2021
Dear Parent/Carer,
As we settle into the new "normal" at Scissett Middle, we are beginning to adopt and adapt new ways of reading in the classroom and around school - and we certainly have lots going on!
While we are still unable to access the library due to construction work, all form classes have been provided with a "book box", containing age-appropriate books of all genres and interests; these books are utilised by pupils during reading time in our AR sessions.
Additionally, all pupils have been set up on the online reading platform "GetEpic!" (https://www.getepic.com/) which gives children access to an extensive online library of books, comics, graphic novels, audiobooks and videos; ensuring there is something for everyone! GetEpic! Is accessed via an app that is free for pupils to use during the hours of 7am – 4pm on weekdays. Parents can choose to subscribe to the app to access reading outside of this time, but there is no expectation to do so and this is entirely optional.
Year 6 pupils also have access to an online reading record this year – "GoRead" (https://go-read.co.uk/) - which lets them log all of their home and school reading. Pupils can earn "gems" and edit their profile avatar. They are encouraged to review books and give thoughts on their most recent reads. Form tutors will monitor this weekly; reward points will be given to those who are reading regularly.
Children continue to work through a "Booklet of Knowledge" with form tutors once a week, this session sees pupils reading (age-appropriate) articles that tackle topical news events and issues around the world, some example of these are: looking at the impact lockdown has had on pets, discussing the implications of the permanence of things you post online, how Marcus Rashford has become one of the most influential young people in the UK, how to improve your sleep and how the founder of "Me. Decoded", Helen Needham, became an advocate for autism after being diagnosed at the age of 41. A set of questions has been created alongside each article, which allows pupils the scope to discuss these current affairs while developing their reading skills and comprehension techniques.
Pupils also get the chance to sit back and enjoy listening to a story with a weekly class reader. Over the last year we have begun utilising the Kindle Desktop app to display a book on the SMART Board, however we also have a choice of sets of physical books so that pupils can still enjoy reading in its authentic form.
A group of children in Year 6 recently received a visit from Poet "Matt Goodfellow", who joined them for an exciting and inspirational session on how life can be used to create poetry without rules!
Outside of class time, Book & Biscuit club is back up and running after a brief hiatus during lockdown, this lunch time club offers pupils the chance to enjoy listening to an audiobook with peers while quietly crunching on a custard cream or two. Literacy mentors will also be reinstated soon.
World Book Day falls on Thursday 3rd March this year and Mrs Talbot will be taking 2 teams of keen readers from Year 6 and 7 to Huddersfield Town Hall for their annual quiz – we will be reaching out soon to ask for volunteers to take part!
With all of this (and more!) going on, it is safe to say we have hit the ground running with reading this year! As always, we value parents'/carers' encouragement in reading at home and thank you for your continued support.
Watch this space as further exciting reading opportunities at school develop!
Kind regards
Mrs S Hull
Reading Champion