Letter from the Headteacher - 1st October 2021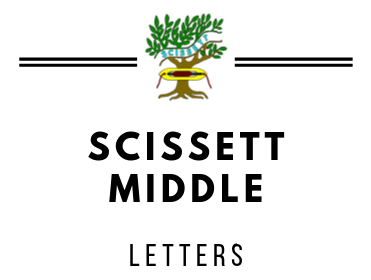 1 October 2021
Dear Parent/Carer,
Parents' Evening
As we come to the end of our fourth week back in school, I would like to say a big thank you to all the parents that have attended the Meet the Tutor Evenings. It has been a pleasure to have parents back in the building for the first time in 18 months. We hope you found the opportunity to meet your child's class teacher useful and productive; it is always good to put a face to a name. I hope that we will have many more opportunities for you and your child to come into school this year.
Uniform
I would also like to thank you for sending all your children to school looking so smart in their school uniform. If anyone requires any items of school uniform, then please don't hesitate to contact us and we will provide as much as possible.
Road Safety
This week we have had some phone calls and emails from local residents with concerns about the safety of our pupils walking to and from school and waiting at bus stops. We have had reports of pupils running into the road, standing in the road whilst waiting for the morning bus and walking in the road rather than on the pavement.
As we are approaching the time of year when early evenings are dark and the weather is deteriorating, we know that drivers' visibility can be reduced. We know children do not always recognise the dangers around them, I would, therefore, be grateful if you could talk to your child about road safety. We will be reinforcing this in school.
If your child is riding to school on a bike or scooter, please could you ensure they are wearing a helmet.
PE
This week has seen a change in the weather and we can all tell we are quickly heading into the autumn and winter months. PE lessons will continue outside for as long as the weather allows but the sports fields are already very wet and we do not want pupils to sit in wet footwear or clothes throughout the day. As a result of the changing weather we have now reinstated our changing rooms and they are ready for use, so pupils can still come into school in their PE kit but have the opportunity to change into their uniform at the end of the lesson. Please can I ask you to ensure that pupils have their school uniform with them on PE days.
Photographs
School photographs will be taken on Tuesday 5th October we would like all pupils to come to school in full school uniform on that day and if they have a PE lesson they can change into their kit at the start of the lesson.
Dates for your Diary
Further details of all these events will follow nearer to the time
8th October: Hello Yellow Challenge
25th November and 2nd December: Y8 Subject Parent's Evenings
26th November: Christmas Fayre 5pm – 8pm
9th December: Christmas Concert
13th, 14th,15th December: Pantomime Trip
Yours sincerely
Mrs A Large
Headteacher