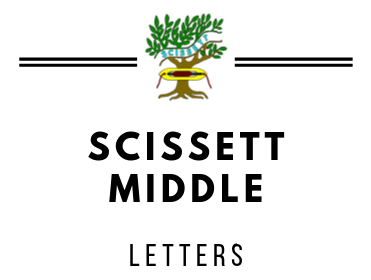 28 September 2021
Dear Parent/Carer,
I am writing to encourage you to consider musical instrument lessons for your child. Learning a musical instrument is a wonderful and truly worthwhile thing to do. Research has shown that learning an instrument builds resilience, fosters creativity and boosts wellbeing. Students will build social skills and lifelong friendships by making music with others. Both a creative and academic pursuit, the skills will transcend the curriculum and help contextualise learning from other subjects. Employers and universities will admire the dedication and confidence demonstrated by musicians. The higher graded instrument examinations even carry UCAS points towards university entry!
Each week a small army of specialist teachers from Musica Kirklees visit Scissett Middle, covering all common instruments; piano and keyboard, brass, woodwind, upper and lower orchestral strings, electric and classical guitar, drums, percussion and voice. Almost 100 of our students are already enjoying the benefits of these specialist tuitions. The cost of the lessons varies depending on which of four length options you choose, but start at around £7 per lesson. In most cases an instrument can be loaned to the student - for which there is only a £15 administration fee to pay.
Further details are available on the Musica Kirklees website www.musicakirklees.org including some helpful guides to choosing an instrument to learn. If your child is in receipt of free school meals, the school is able to cover half the cost of 'Option A' lessons, although this is limited to 10 places on a first come first served basis. If you would like further details about this arrangement, please contact Mrs Pocock (rpocock@themast.co.uk).
If you would like to go ahead with instrument lessons for your child, you can download an application form from the Musica Kirklees website. If you have any questions, please do contact me at mosborne@themast.co.uk
I expect you will have heard many adults say "I wish I had learnt an instrument when I was younger". Now is the perfect time to make sure your child doesn't look back in the future and say the same thing!
Your sincerely,
Mr M Osborne
Head of Performance
Scissett Middle School