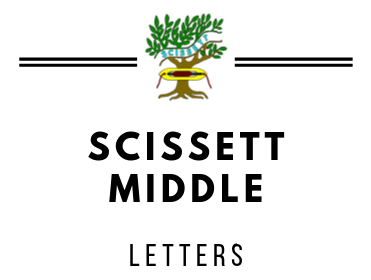 21 September 2021
21st September 2021
Dear Parent/Carer,
I am writing to you to introduce myself and the newly formed SEND Team at Scissett Middle School. I am the Special Educational Needs and Disability Co-ordinator (SENDCo) and I will be supported by Mr T Large as Assistant SENDCo and Katrina Smith, Senior ETA and SEND support.
As we are a new team, we are hoping to hold meetings with all parents of children who are identified as having additional needs. This will be an opportunity for me to understand your views on your child and their needs. From the meeting, we will be able to put together an accurate Individual Education Plan specific to your child's needs. This document will then be shared with you at a future date. If your child is currently receiving support in the form of an EHCP, we can discuss this and the shared provision they receive in school.
We endeavour to hold this meeting before the October half term and we will be in touch to arrange a mutually convenient time. There are large numbers of children currently accessing provision in school so your meeting may not be as immediate as you would like, we will do our best to get to see you via telephone/TEAMs calls or meeting in person.
If your child is not on the SEND register and you do have growing concerns about their needs, please do not hesitate to get in touch.
You can contact me on the number above or by email at ronnis@themast.co.uk
Yours Sincerely
Mrs R Onnis
SENDCo