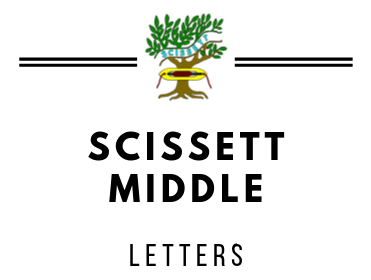 23 April 2021
23 April 2021
Dear Parent/Carer,
As in previous years we would like to give our Year 8 pupils the opportunity to purchase a Leavers' Hoodie to commemorate their time at Scissett Middle School.
Top Class School Wear are providing the hoodies for us this year, and they will be available to purchase online at a cost of £18. There will be a delivery charge of £1.50 if you would like them to be sent to your home address or, alternatively, they will be available to be collected from school once we have received the order.
The hoodies will need to be ordered by Friday 28 May at the latest, as our supplier will be making a bulk order. Please use the link below which will take you directly to their website:
Scissett Middle School Leavers Hoodie 2021 (topclassembroidery.co.uk)

Please note that you will need to check the size on the website as the hoodies are made to order and can not be returned if they do not fit.
I would like to take this opportunity, as your child's Head of Year, to say that our current Year 8 pupils have been a credit to this school. They have continued to work hard despite the difficulties they have faced and showed great resilience during these exceptional circumstances. May I also thank you, as parents, for your continued support over the last three years and wish you and your families the very best for the future.
Yours sincerely
Jason Terry
Head of Year