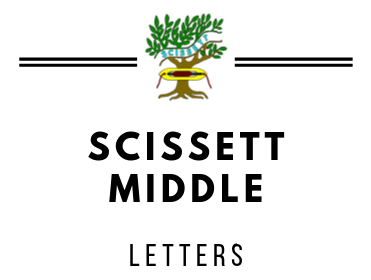 25 March 2021
25 March 2021
Dear Parent and Carer,

We are incredibly pleased to welcome the children back to school after our most recent and, hopefully, final lockdown. In the main, they have adapted well to life back in school and are enjoying the interaction with their peers, particularly as the finer weather means they are able to socialise outside, albeit in their socially-distanced 'bubbles'. Although many shops are closed at the moment, this, too, is set to change in the near future and we look forward to the day when a trip to the shops includes more than the supermarket or garage!

With this in mind, we would like to ask for your help following the Easter break. School equipment is seriously depleted in many cases and we would ask for pupils to have the correct equipment. It is possible to order items from the school shop and pay for these via ParentPay. These will then be delivered to pupils in school, meaning it is an efficient and inexpensive way to purchase equipment.

Equally, school uniform is important. We appreciate that many children have grown considerably during the time away from school, which is taking its toll on trousers and, in particular, skirts. Please ensure that children have correct uniform following the Easter break and that items comply with the ones set out on the school website. Skirts should not be close fitting or made of stretch fabric and should be knee-length, please. Of course, we are not expecting parents to make major purchases for the final few weeks of school; therefore, if pupils are in Year 8, we would welcome the Shelley skirts in place of the usual plain black ones. Ties are also disappearing at a rate of knots... (pun entirely intended!) Many children seem to be losing these and
the office is quickly running out of supplies so please ensure these are reinstated as soon as possible. Furthermore, trainers are not allowed unless being worn as part of the PE kit and details of these are also available on the website.

Another important consideration is the journey to and from school. Many of our pupils use the bus service – some of which include members of the public. With the current restrictions in place, all passengers on buses are expected to wear face coverings with the exception of those who are exempt. Therefore, all other pupils should be wearing masks at all times on the bus. Also, as usual, pupils should be sitting down where possible and music should not be played unless using earphones. Of course, as always, we expect behaviour to be exemplary.
May we also remind parents of pupils in Y7 and Y8 that they should continue with their Covid testing schedule during the Easter break. Importantly, they should make sure that they test on Sunday prior to returning to school after the holidays. Should a positive test be identified, these should be recorded on the NHS site and the form submitted to school. If any pupil tests positive during the first week of the Easter holiday, please also email Mrs Large directly (alarge@scissett.com) in order for the track and trace system to be initiated. As usual, any absences on the return to school must be registered by a phone call to the office.
It is fast approaching the time when we say goodbye to our Year 8 pupils; however, we still have much work to complete in the final term and it is vital that children approach their work with as much energy and dedication as possible in order to maintain the pace of learning. This year, pupils will not be completing the usual two-week transition period at Shelley College but will be visiting for one day only on Thursday 22 July. We will look forward to seeing them all on the following and final day of term on Friday 23 July.
Finally, we would like to take this opportunity to thank parents for their support during these very difficult times and we look forward to working with you all in the future.
Have a very happy Easter,
Kind Regards
The Pastoral Team
| | | |
| --- | --- | --- |
| Jason Terry | Justin Hampson | Vikki Ward |
| Head of Pastoral Care | Strategic Lead for Attendance | Strategic Lead for Behaviour |
| Head of Year 8 | Head of Year 7 | Head of Year 6 |