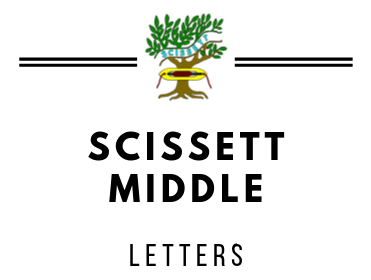 19 March 2021
19 March 2021
Dear Parent/Carer,
Home Testing Information
We continue to work hard to keep our school as safe as possible and ensure the health and wellbeing of all pupils. We have had an incredible response to the Initial Covid Testing which has now seen most pupils undertake three LFD tests at school. Pupils have had the opportunity to complete tests under staff supervision and now have a better understanding of the procedures to follow at home.
We plan to move pupils to Home Testing in line with the national Government guidance from week commencing Sunday 21st March.
You have already been sent the Home Testing Participation Form and should have completed this if you are happy for your child to take part.
All pupils whose parents have agreed to participate in the Home Testing will receive two boxes of tests and an information booklet on Friday 19th March. Each box will contain three individual tests, the first test is to be taken on Sunday 21st March, the second test on Thursday 24th March. Subsequent tests will then be taken on Sundays and Thursdays until the Home Testing finishes.
Pupils will be supplied with LFD test kits to self-swab and test themselves twice a week at home. Parents must report their result to NHS Test and Trace as soon as the test is completed either online or by telephone as per the instructions in the home test kit. The link below takes you to the online site:
www.gov.uk/report-covid19-result
Parents should also share the result, whether void, positive or negative, with school to help with contact tracing. This can be done by accessing the below link:
Scissett Middle School LFD Home Testing Pupil Reporting Form
Pupils with a positive LFD test result will need to self-isolate along with their full household, in line with the stay-at-home guidance. They will also need to arrange a lab-based polymerase chain reaction (PCR) test to confirm the result.
As mentioned earlier parents are asked to log any positive result on NHS Test and Trace as well as letting school know at the earliest opportunity via telephone or email.
Those with a negative LFD test results can continue to attend school and use protective measures.
To access the above testing programme pupils must be symptom free. If they have any of the symptoms outlined by the NHS in relation to COVID-19 then they must follow NHS Guidelines, stay at home, and book a PCR test at a local test centre. They should not take a Lateral Flow Test at home.
Lateral Flow Tests only pick up high viral loads, leading to significant numbers of false negative results. Testing regularly mitigates this issue.
It also remains important for pupils to continue to follow the 'Hands, Face, Space' protocols on a daily basis.
Should you have any questions about testing, please feel free to send them to cturnbull@scissett.com
Thank you for your continued support.
Kind Regards
Mrs A Large
Headteacher