Letter from the Headteacher - 5th March 2021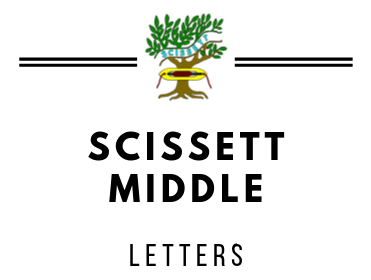 5 March 2021
5 March 2021
We are almost there, the end of home schooling is in sight! Just a message this week to say how much we are all looking forward to your children returning to school next week and to send you some updates from the Department for Education.
Class Time
This afternoon all pupils had time with their class teacher to welcome them back and give them reminders about the following:
Pupils must remain socially distanced wherever possible including travelling to and from school
Everyone must clean their hands thoroughly and often. There are outdoor hand washing facilities near every playground, hand sanitiser is available at every entry point to school, and inside and outside every classroom
Tissues and disposal bins are available in every room so everyone can follow the 'catch it, bin it, kill it' approach to hygiene
Pupils must remain in bubbles of two classes
Pupils must remain in one classroom with the exception of Science, Technology and Computing and will have a designated seat
Each bubble has their own social space and they must not cross into another bubbles area
Masks must be worn inside the building including classrooms (a temporary additional measure until Easter when it will be reviewed nationally)
We would be grateful if you could also remind your child of these safety measures before their return.
Attendance
After your child has returned to school during the week commencing the 8th March attendance once again becomes mandatory. Please report absence for any reason in the usual way, phone school as soon after 8am as possible to report a pupil absence and daily thereafter if necessary.
Please could I remind everyone that pupils must stay at home if they or anyone in the household, including people in a support bubble, have any symptoms of coronavirus. Please contact school in the usual way to report an absence. If a pupil subsequently receives a positive test result please contact school as soon as possible.
Arrival Times
During the week commencing 8th March pupils who have already been in school and Year 6 will return to the staggered timings of:
Year 6 arrive 8.55am and leave at 3.40pm
Year 7 arrive 9.00am and leave at 3.30pm
Year 8 arrive 8.50am and leave at 3.20pm
Other pupils will arrive for testing on their allocated day and then resume the staggered times from that day onwards.
Please could I ask that pupils do not walk in large groups to and from school and remain socially distanced from other pupils on their journey.
The Department for Education have asked us to share the following guidance on travelling to school.
Travelling to school safely
if you live a short distance from your school or college, walk, cycle or scoot to and from school wherever it is possible and safe to do so
avoid sharing a car with anyone outside of your household or support bubble
if you are using public transport to get to school or college, plan ahead and allow more time for your journey
when you are travelling by public or dedicated school transport, don't forget to:
wear a face covering (unless you are exempt, including if you are aged 11 and under). It is important  you wear them for the entirety of your journey, including inside a bus or train station
social distance where possible
wash or sanitise your hands regularly
be considerate to fellow passengers and staff.
Please could we ask that all pupils choosing to cycle or scoot to school wear a helmet as the roads around school and the school bus bay are extremely busy.
Pupils arriving back at school for the first time, who are taking part in the testing, should meet on the MUGA. Please arrive at school through the bus bay, in the morning enter school by the steps and walk to the MUGA. Pupils arriving in the afternoon should walk up the school drive in the pedestrian zone and meet on the MUGA. Staff will meet them there and bring them into the school hall until the testing for their class is complete. When the test results are received, providing they are negative, pupils can then join their class.
Pupils who are not being tested may join their class on arrival at school.
Lunchtime
Please remember to fill in the weekly lunch booking form if your child requires a school lunch.
Testing
After the initial three tests for pupils in school, which will all be completed by Friday 19th March, we will issue the home testing kits along with advice on how to carry out and record the tests this will include videos of the entire process.
We have now received the following details about asymptomatic testing for parents and adults in households with children at school.
NHS Test and Trace announced earlier this week, that all adults in households with school and college age children without symptoms can now access regular rapid coronavirus (COVID-19) testing. Test kits can either be collected or ordered online. Undertaking regular, rapid coronavirus (COVID-19) testing helps reduce transmission of the virus. Parents and other adults in households with children at school or college, who do not have symptoms, can now access regular, rapid coronavirus (COVID-19) testing. This includes childcare and support bubbles.
These tests are free and families can collect tests to take twice weekly in the following ways
through your employer, if they offer testing to employees
by collecting a home test kit from a local test site – anyone aged 18 or over can collect 2 packs of 7 tests
by ordering a home test kit online – please do not order online if you can access testing through other routes, this frees up home delivery for those who need it most
If you have any queries about the tests, and you live in England, please call 119 (free from mobiles and landlines). Lines are open every day from 7am to 11pm.
Children of primary school age (and below) without symptoms are not being asked to take a test.
Testing is voluntary, but strongly recommended to all who are eligible. Alongside the vaccine, washing hands, wearing face coverings, and maintaining social distancing, rapid testing plays a vital role in reducing transmission rates. Getting into the habit of regular testing as part of our everyday lives will help us all to play our part and do what we can to protect each other.
Laptops
Please could I ask that all pupils who have borrowed a laptop or tablet from school return this on the day they initially come back to school along with the cover and the charger. Pupils can leave these on a table at the back of the hall on arrival. If any pupil has to self-isolate in the future we will be able to deliver a device to your home.
Work packs
Please could all pupils also bring their work packs back to school on the day they return. They will continue to work in the booklets provided throughout the remainder of this term.
Equipment
It is important that pupils all use their own equipment and do not share items with others. Could you please ensure that you child returns with all the basic school equipment.
Uniform
Pupils will be expected to wear school uniform. On days when pupils have their PE lessons they should attend in their school PE kit as we will not be using the changing rooms in school. We are aware that pupils may have outgrown shoes or items of school clothing during this period of closure and that as shops currently remain closed they can be hard to replace. If this is the case please contact school and we will try to help in any way we can.
Mental Health
We are aware that for some pupils the return to school is exciting but for others it may be a very anxious time. If you feel that your child needs any extra support before or during their return to school do not hesitate to contact us so we can make contact with your child to offer reassurance before their return or further help and support when they are back in school. Please find a link below that you may find useful.
https://www.gov.uk/government/publications/covid-19-guidance-on-supporting-children-and-young-peoplesmental-health-and-wellbeing
I hope you all have a very good weekend and we really look forward to having all your children back in school next week.
Kind Regards
Mrs A Large
Headteacher