Letter from the Headteacher - 26th February 2021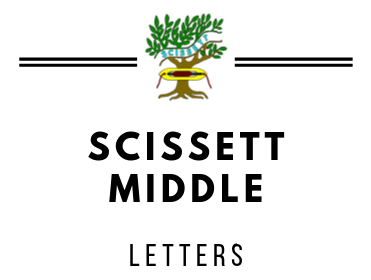 26 February 2021
26 February 2021
Dear Parent/Carer,
In the week we have all received the good news that pupils can now return to school I would like to once again thank you for all your support with home learning and give thanks to all the work done by our parents who are critical workers.
Firstly, I would like to apologise for the length of this letter but, as I am sure you can appreciate, we have been working our way through the new guidance and wished to update you all on the details. If you have any questions at all about your child's return to school, please contact us at any time.
Return to School
It is fantastic news that all pupils can return to school from the 8th March but is still vitally important that this is done safely. We are currently revising our risk assessment and we will let you know when the updated version is available on our website. Many of the measures remain the same as when the pupils returned in September:
Pupils must remain socially distanced wherever possible including travelling to and from school
Everyone must clean their hands thoroughly and often. There are outdoor hand washing facilities near every playground, hand sanitiser is available at every entry point to school and outside and inside every classroom
Tissues and disposal bins are available in every room so everyone can follow the 'catch it, bin it, kill it' approach to hygiene
Pupils will remain in bubbles of two classes
Pupils will remain in one classroom with the exception of Science, Technology and Computing and will have a designated seat
When moving to any other classroom pupils will be supervised
Rooms will be well ventilated at all times
Each bubble has their own social space and they must not cross into another bubbles area
Masks must be worn inside the building including classrooms (a temporary additional measure until Easter when it will be reviewed nationally)
Attendance
After your child has returned to school during the week commencing the 8th March attendance once again becomes mandatory. Please report absence for any reason in the usual way, phone school as soon after 8am as possible to report a pupil absence and daily thereafter.
Please could I remind everyone that pupils must stay at home if they or anyone in the household, including people in a support bubble, have any symptoms of coronavirus. Please contact school in the usual way to report an absence. If a pupil subsequently receives a positive test result, please contact school as soon as possible.
Masks, updated guidance
The updated guidance we received this week states that, as we have Year 7 and 8 pupils in our school, face masks should now be worn by all pupils in classrooms as well as in communal areas of the school. We are therefore asking that pupils wear face masks whilst inside the building as social distancing cannot always be maintained in corridors or in classrooms. Face coverings do not need to be worn in PE lessons or when pupils are outside. Some pupils may be exempt from wearing a face covering for example pupils with a physical impairment or disability, an illness or mental health difficulties. If your child cannot wear a face covering for one of these reasons please could you email your child's Head of Year so they can make all staff aware of this:
Year 6: vward@scissett.com
Year 7: jhampson@scissett.com
Year 8: jterry@scissett.com
This is an additional precautionary measure that has been introduced and this will be reviewed nationally after the initial three weeks back in school, at Easter.
Teachers are also required to wear masks unless they can socially distance from pupils. If classrooms allow teachers to be 2m away from pupils, they are allowed to remove masks for teaching. We are aware that this is going to be very challenging for pupils with a hearing impairment and we are currently trying to source masks with a transparent panel.
Please could you ensure that your child has a mask every day in school. Pupils may require a spare mask during the day, as they should not be worn if they become damp. Pupils should sanitise hands before and after the removal of a facemask and should store them in a sealable plastic bag when not in use.
We will have a small contingency of facemasks in school should any pupil forget to bring one. These can be obtained from the school office at the start of the day.
Travel
Earlier in the week, I sent out details of our planned return dates that will enable us to recommence face to face teaching safely. I apologise if dates of the staggered return confused anyone. During the week commencing 8th March pupils already in school will return to the staggered timings of:
Year 6 arrive 8.55am and leave at 3.40pm
Year 7 arrive 9.00am and leave at 3.30pm
Year 8 arrive 8.50am and leave at 3.20pm
Other pupils will arrive for testing on their allocated day and then resume the staggered times from that day onwards.
The staggered timings help us to keep bubbles of pupils socially distanced and not have too many pupils around entry and exit points to the school at any one time. I understand that pupils do not wish to walk to and from school alone but please could I ask that pupils do not walk in large groups and remain socially distanced from other pupils on their journey. Pupils on public transport over 11 years of age must wear a mask at all times.
Lunchtime
Organisation of lunchtime will remain the same as before the lockdown. Each year group has their own allocated time, lunches will be eaten in the classroom. Wipes will be available so tables can be cleaned before and after eating. As the weather continues to improve, we hope that pupils will be able to eat outside if they wish. We will return to the school booking form for lunches, the first one will be sent out on a Wednesday 3rd March.
Testing
Thank you to everyone who has completed the testing consent form. I am aware that pupils may feel anxious about this but I would like to reassure you that all the pupils who have carried out tests in school have found the process quick and easy to complete. We have staff to support them throughout the entire process. After the initial three tests in school, which will all be completed by Friday 19th March, we will issue the home testing kits along with advice on how to carry out and record the tests. This will include videos of the entire process.
Laptops
Please could I ask that all pupils who have borrowed a laptop or tablet from school return this on the day they initially come back to school, along with the cover and the charger. If any pupil has to self-isolate in the future, we will be able to deliver a device to your home.
Work packs
Could all pupils also bring their work packs back to school on the day they return. They will continue to work in the booklets provided throughout the remainder of this term.
Equipment
It is important that pupils all use their own equipment and do not share items with others. Could you please ensure that your child returns with all the basic school equipment. The school shop remains open, items can be ordered through ParentPay, and these will be delivered directly to your child. All you need to do is pay the total for the items you wish to purchase and state in the notes section what you would like and the quantity. If any pupil in receipt of free school meals requires any school equipment then please contact Mrs Pocock, rpocock@scissett.com
School Shop Prices:
| | |
| --- | --- |
| Black, blue or purple pen | 5p |
| Pencil | 10p |
| 15cm ruler | 10p |
| 30cm ruler | 15p |
| Rubber | 15p |
| Protractor | 20p |
| Whiteboard pen | 25p |
| Glue stick | 35p |
| Compass | 45p |
| Highlighter | 45p |
| Pencil case | 50p |
| Handwriting/Fineliner pen | 50p |
| Colouring pencils | 75p |
| Small calculator | £2.25 |
| Pencil case deal | £3.50 |
| Big calculator | £8.99 |
Although we would like to limit the amount of equipment pupils bring in and out of school and home they may also wish to bring a drinks bottle that can be filled at lunchtime and break. Mobile phones can also be brought to school but must be turned off before entering the school site and can be switched back on as they exit the site. Mobile phones may be used in class under the direction of a teacher.
Timetable
Before your child returns to school, we will email a copy of their timetable. Timetables for the most part have remained the same, some Technology, Art and Computing groups have rotated. On Friday 5th March the final lesson of the day will be a lesson with their class teacher. This will give the class a chance to all be together whether in school or at home, they will be given updates and reminders about social spaces, bubbles, entry doors etc. This will give them an opportunity to ask any questions they may have. The class teacher will send pupils at home a lesson link, they will click on this link to attend. We hope this will make them feel more confident about their return. As your child's class returns to school all live remote lessons will stop but up to the point of return pupils will still receive their daily email with links to live lessons for that day and they will be expected to attend. After all pupils have returned, should any individual need to self-isolate, the work for each lesson being taught in school can be accessed through the remote learning website.
Uniform
Pupils will be expected to wear school uniform. On days when pupils have their PE lessons they should attend in their school PE kit as we will still not be using the changing rooms in school. Rooms in school need to be well ventilated, if we experience any further inclement weather (hopefully not) pupils will be allowed to wear extra layers, coats etc. in the classroom if they feel cold. We are aware that some pupils may have outgrown shoes or items of school clothing during this period of closure and, as shops currently remain closed, they may be hard to replace, if this is the case please contact school and we will try to help in any way we can. We are aware that for some pupils the return to school is exciting but for others it may be a very anxious time. If you feel that your child needs any extra support, either before or during their return to school, do not hesitate to contact us. We can then make contact with your child to offer reassurance before their return or further help and support when they are back in school.
I hope you all have a very good weekend.
Kind Regards
Mrs A Large
Headteacher