Letter regarding pupils returning to school - 24th February 2021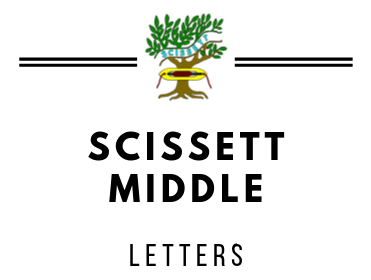 24 February 2021
24 February 2021
Dear Parent/Carer,
As part of the Government's route out of lockdown, we were delighted to hear the news that schools can start to fully reopen from March 8th. We have started our initial plans for this wider opening and I am sharing our timescales with you at the earliest opportunity, as I know many of you will have to plan your own work schedules. I will write to you with further details as we work through all guidance we will receive this week.
As Year 6 are pupils of primary age, they will all be able to return to full time school on March 8th. We will be returning to our staggered start and finish times, Year 6 should arrive at 8.55 am and leave school at 3.40pm.
Pupils in Year 7 and 8 will be offered three lateral flow tests in school and must have received a negative result from their first test before joining their class and resuming face to face lessons. The two following tests must be then completed three to five days apart. Pupils will then be provided with Lateral Flow Device Kits to self-swab and test themselves at home twice a week. Results from the tests taken at home must be shared with school but we will send details of how to do this as pupils bring their packs home. Please could I ask that you complete the consent form for testing by Friday 26th February to help us plan and prepare to carry out the tests.
In order to safely complete the first test and ensure that pupils can return to their lessons after a negative result we need to stagger the return dates and times of each 'bubble'. The bubbles will remain the same as before Christmas and will consist of two classes. This will enable us to test each pupil, allow them to socially distance in the hall whilst waiting for their results and then return to the classroom to resume their lessons as soon as we receive their result.
This is the timetable for the return of pupils (this includes the pupils who do not have consent for testing).
Day
Date
Time
Class
Monday
8th March
9.00am

Year 6 whole year group.

Pupils of critical workers and vulnerable pupils who have continued to attend school.

Tuesday
9th March
9.00am
8RJ / 8AGR
Tuesday
9th March
1.30pm
8WS / 8RW
Wednesday
10th March
9.00am
8JTH / 8MR
Wednesday
10th March
1.30pm
8TO / 8AC
Thursday
11th March
9.00am
7SB / 7MO
Thursday
11th March
1.30pm
7KL / 7MB
Friday
12th March
9.00am
7GB / 7SHO
Friday
12th March
1.30pm
7SHA / 7CTH
Pupils who are currently in school can continue to attend school using the final booking form for the week commencing 1st March and can return to school full time from Monday 8th March. Pupils in Y7 and Y8 already attending school whose parents have given consent will have their first test during the week commencing Monday March 1st and the following two after their class has returned.
We are all looking forward to having the school full once again and this timetable will allow us to safely achieve this by Friday 12th March. Pupils who are awaiting their return to school can continue to join in remote live lessons until their class returns.
From Monday 22nd March the whole school will go back to staggered arrival and leaving times to ensure that pupils can arrive at and leave the school safely. These are:
Year 6 arrive 8.55am and leave at 3.40pm
Year 7 arrive 9.00am and leave at 3.30pm
Year 8 arrive 8.50am and leave at 3.20pm
Pupils travelling on the bus will go straight into school on arrival.
Whilst following all the government guidelines to ensure the safety of all adults and children we will do everything we can to ensure your child feels welcome and enjoys their learning back in the classroom. We look forward to having them all back!
Yours sincerely
Mrs A Large
Headteacher