Year 7 & 8 Live Lessons/Remote Learning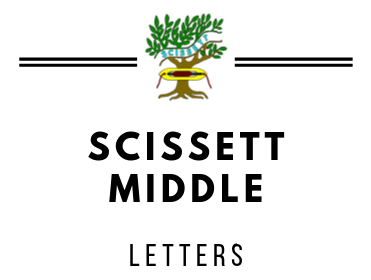 4 January 2021
4th January 2021
Dear Parent/Carer,
As your child is not due to come back into school until Monday 18th January, we as a school have put together a continuity of education plan to ensure that your son/daughter still has access to quality teaching, expert knowledge and a virtual learning environment.
Most lessons over the next fortnight will be accessible via Microsoft Teams and we highly advise that your child accesses these lessons. At 8am each morning, your child will receive a link to their curriculum lessons for that day via their school Gmail account. We have decided to send them out each morning, so that your son/daughter is able to organise their day well. Your child will need to follow their regular timetable and click on the link to access their lesson within the first 5 minutes of the lesson beginning. This will allow them to receive their registration mark and ensure that they can access the lesson materials, alongside the teacher's expertise. Please note that not all lessons will be available on Microsoft Teams due to the nature of the curriculum. This may include lessons such as Computing, Technology, PE, Art and Life Skills. There will still be materials that students can access on the remote learning platform for these lessons. Students working from home should also continue with their independent reading at home during their accelerated reading times, as per their timetable.
Teachers who will be delivering lessons on Microsoft Teams will be following the curriculum that is shared on the remote learning website. It is advisable that students download any resources that they might need from the site prior to the lesson beginning. Please note that for the first couple of lessons there may be a few technical issues with sound etc. Please bear with us and know that we are doing our best to settle these issues as soon as they arise, with our school IT department. Where connection is lost, students should still access the lesson on the remote learning website.
To secure the safety of all of our students, please can you ensure that your son/daughter is in a communal area when accessing their virtual lessons and that their camera is switched on. There may be occasions when the teacher finds it more appropriate to mute the noise in the classroom; students who are accessing the lesson virtually will be notified if this is going to happen. All lessons will be recorded and saved securely by the school; recordings will not be shared.
We look forward to seeing all of our students on virtual lessons and hope that you will support the school in ensuring that these are purposeful and productive sessions.
Yours sincerely
Mrs A Large
Headteacher