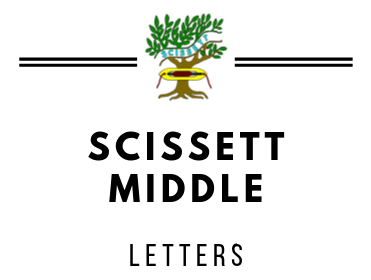 Dear Parent/Guardian,
We have decided to add a new exciting opportunity to our already long list of clubs on offer at Scissett Middle School, how about Spanish! We have secured the services of a very experienced Spanish teacher who will run an hour long session on Wednesdays after school from 3.50 till 4.50 pm for years 7 and 8 pupils initially. The objective of these sessions is to familiarise pupils with the spoken language mainly, through fun activities and games.
The cost will be of £2 per session but in order to get the full benefit of the lessons, we would expect pupils to commit to a certain amount of weeks. This will of course depend on the starting point. Nevertheless, if your child is in receipt of Free School meals, the school will cover the cost.

We hope to start before the October half term and would therefore run a first course till Christmas. Pupils could then either carry on until February half term or stop altogether.
As places will be limited for each club, please bear in mind that we will operate on a first come first served basis.
Payment for these sessions will be by Parent-Pay
If your child is interested in learning Spanish, please fill in and return the slip below before Friday 11th October to the office. We will be in touch with the pupils interested as soon as we get an idea of the interest for these sessions.
Hasta luego
Odile Scouarnec
Assistant Headteacher